Cowboys Game 2017: Draft Picks, NFL News Preview
Cowboys Game 2017 Draft Picks, NFL News Preview. Coming off a strong 13–3 campaign, the Cowboys are positioned as contenders heading into the 2017 season. How will they use their picks in the NFL draft? We're breaking down every selection below.
Here's the full list of picks the Cowboys hold in the 2017 draft, which will be updated as each selection is made.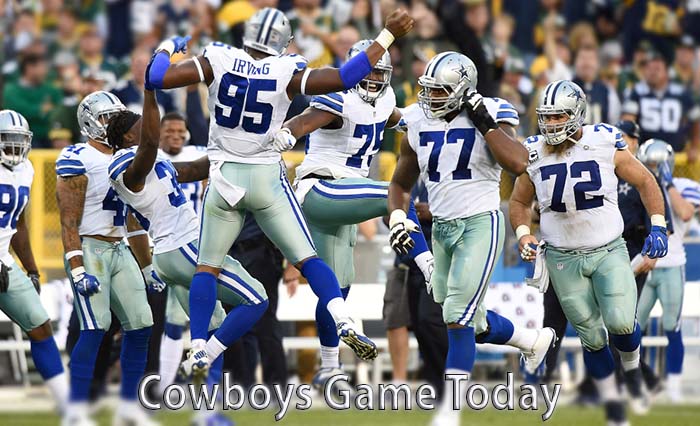 Cowboys Game 2017
Round 1, Pick 28 (No. 28 overall) 
Taco Charlton, DE, Michigan: The hype on Charlton peaked around pick No. 9 (Cincinnati). This is a far more appropriate range for him, considering that he has shown flashes of brilliance but is still very much a work in progress. And if that's your scouting report as a defensive lineman, there are few coaches better to help mold your development than Dallas defensive coordinator Rod Marinelli. While Charlton is steady enough against the run that he can be trusted on early downs, Marinelli figures to unleash him most often bending the edge vs. the pass. This fills a need for Dallas, and at a good value.​ GRADE: A-
Round 2, Pick 28 (No. 60)
Chidobe Awuzie, CB, Colorado: Awuzie is a very good football player. He belonged in the second round—despite a little Round 1 hype—and he doesn't bring the natural gifts of others in this class, but he gets the job done. The Cowboys absolutely had to have an upgrade at the cornerback spot, and Awuzie gives them a player they can count on without hesitation. He'll be helpful outside and in the slot.​ GRADE: A–
Round 3, Pick 28 (No. 92)
Jourdan Lewis, CB, Michigan: Lewis is undersized and doesn't have great speed, but he still might have been a top-50 pick were it not for his pending trial on a domestic violence charge. Like Awuzie, the Cowboys' pick at 60, Lewis can handle himself outside but might be a better fit in the slot—those two together might be interchangeable. It's an "A" range pick with a dark cloud hanging over it.​ GRADE: INC.
Round 4, Pick 27 (No. 133) Ryan Switzer, WR, North Carolina
Round 6, Pick 7 (No. 191) Xavier Woods, S, Louisiana Tech
Round 6, Pick 33 (No. 216) Marquez White, CB, Florida State
Round 7, Pick 10 (No. 228) Joey Ivie, DT, Florida
Round 7, Pick 21 (No. 239) Noah Brown, WR, Ohio State
Round 7, Pick 28 (No. 246) Jordan Carrell, DT, Colorado